GHR Cricket, partners with Proteas and Lions batting legend Alviro Petersen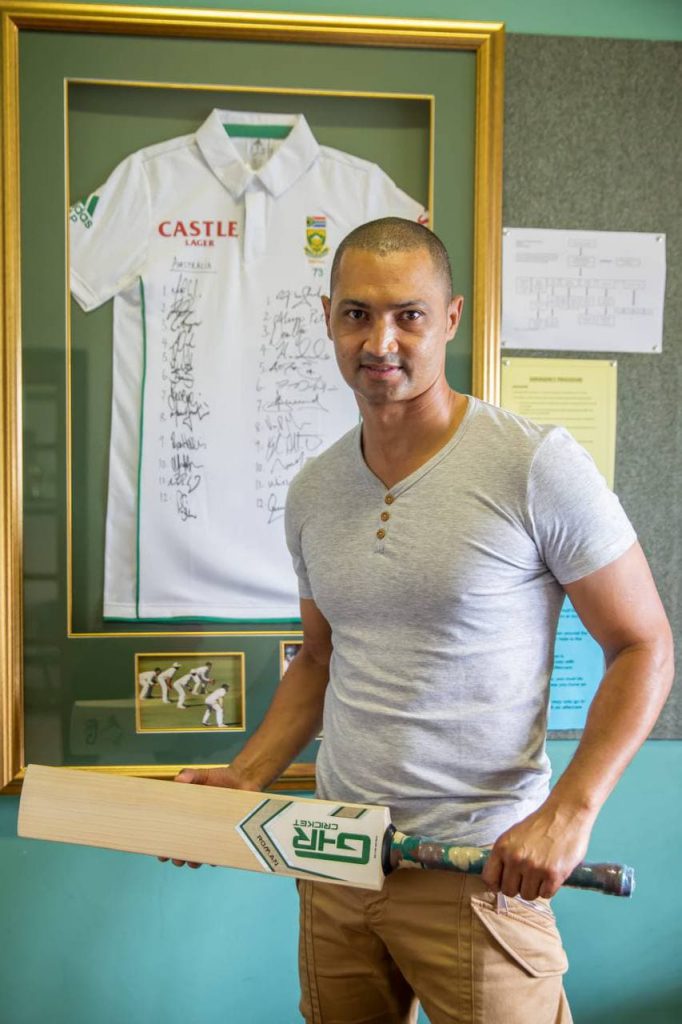 Proudly South African emerging sporting equipment brand, GHR Cricket, partners with Proteas and Lions batting legend Alviro Petersen.
GHR Cricket, a local emerging cricket sporting equipment brand, has joined forces with ex-Proteas opening batsman, Alviro Petersen. As the most successful Captain of the Lions in the Franchise era, the iconic Petersen played over 550 professional games including 59 Internationals for South Africa.
He amassed over 24 000 professional runs that includes 55 centuries and 113 half centuries. Petersen who is also the holder of several records, including the world record for the most consecutive one day centuries, when he scored 4 centuries in a row and 5 centuries in 6 innings in 2015.
"I am delighted to partner with GHR cricket as they seem to not just operate their brand commercially, but have at its core the development of cricketers and the game. I am excited by this partnership'' said Petersen.
Petersen will be jetting off to India this weekend to participate in the Road Safety World Series from 5 March 2021 to 21 March 2021. A number of legends from India, South Africa, West Indies, Sri Lanka, England and Bangladesh will compete for honours.
George Roman, Director: Partnerships, said that GHR Cricket was created amidst the chaos of Covid-19 and they believe no hurdle is too great to be overcome. Aligning with Petersen is the beginning of their quest to create a better reality for future cricketers.

GHR Cricket is a family-owned business which was formed in May 2020 by brothers, George and Henry Roman. "I have always wanted to help the community in the right way and this partnership brings not only joy to us but excitement in partnering with an individual that shares our passion to jointly grow the disadvantaged community's economic development and the youth."

George adds: "The focus on the youth in these communities is important as they have very few positive role models to look up to. Those with talent get lost in the system due to many factors. With this partnership we are hoping to provide positive role models that bring mentorship and a positive outlook for the youth to look up to".

The company's tagline "making believers out of dreamers" was born from their history growing up on the Cape Flats and Port Elizabeth's Northern Areas and not being able to afford cricket equipment of their own. GHR Cricket believes that with the right equipment, youngsters are provided with that 'edge' to pursue their dream of playing at the highest level.

The gap that the brothers saw in the South African market was for an elite quality brand with a social conscience that will strive to uplift disadvantaged communities through sport.

The GHR cricket bats are handmade from the finest English Willow wood with only the best blades selected in each grade and finished with high quality embossed branding," explains George. Petersen joins Six Gun Grill Cobras player, Ziyaad Abrahams, as a fellow brand ambassador for GHR Cricket. Ziyaad Abrahams took part in his first franchise domestic season being an ambassador for GHR Cricket since the start of the domestic season in November 2020. "Comfort in the game is vital and GHR Cricket's protective gear is the best that I have used thus far," shares Abrahams, who currently uses the Roman Range. "The batter also has to have the peace of mind that although made of lightweight materials the gear offers superior protection to the batter on impact with the ball," he adds.

The partnership with Petersen extends beyond him being the Brand Ambassador for GHR Cricket but to the Alviro Petersen Cricket School as well.

GHR Cricket also has a junior player who is part of the GHR Cricket Family, Jaydon Marbie, who plays for Gelvandale Cricket Club and currently attends Victoria Park High School in Port Elizabeth. He was selected based on feedback from coaches at the club and within the Eastern Province cricket setup.

All the ambassadors and the founders have strong ties to Port Elizabeth, a city that breeds great cricketing talent.

Social media details:
Facebook: GHRCricket Instagram: GHRCricket
Twitter: @GHRCricket